Driving Lesson Information:
When you choose to take your driving lessons with me, be assured that your progress will be closely monitored, you will be given each new challenge when you are ready. An important part of learning how to drive is to have a good relationship with your driving instructor, it is important to learn to drive with a driving instructor that you are happy with. You need to feel relaxed, comfortable and at ease as you will be spending many hours together.
I will expect you to make mistakes, that is all part of learning, however I will not judge or criticise you, I will be there to encourage you and to build up your confidence, this will help you to learn quicker.
So, if you are looking for professional driving tuition, please do not hesitate to contact me - your local, friendly, patient, female, FULLY qualified DVSA registered driving instructor.
The syllabus that you will follow when learning to drive is set out by the Driver & Vehicle Standards Agency (DVSA), I will use a driver record card to monitor each stage of your driving lessons and your ability.
You must of course be 17 years old and have a valid provisional driving licence to be able to commence your driving lessons. You may wish to start your theory test revision prior to your lessons, however there is no need to have passed the test before commencing practical driving tuition. Some recommended learning resources for theory are: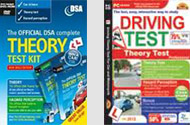 Both these cd-rom sets are available from Amazon or good book stores.
I can pick you up from your chosen location, either home, work, school, college etc. You will receive 1 to 1 driving tuition with no other pick ups or drop offs for other pupils.
I am

checked and follow a very strict code of conduct.
It is imperative that when choosing a driving instructor, you must ensure that they are FULLY qualified and hold a "green Badge", some driving instructors offer lessons and charge for them when they only hold a "pink licence" this means they are allowed to teach but have not passed the 3rd part of the training which is the "instructional techniques" part. So look for this badge in the driving school car windscreen -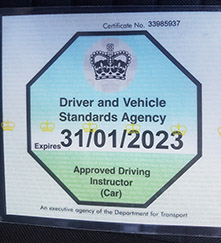 FULLY QUALIFIED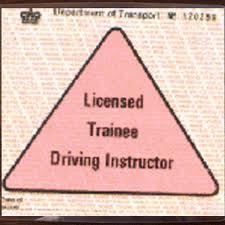 PART QUALIFIED